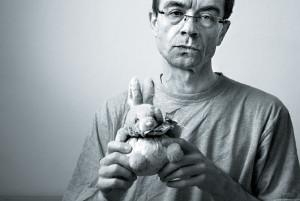 Festival slávnostne otvorí premiéra spojená s krstom novej nahrávky diela Martina Burlasa Hexenprozesse – dobové obrázky z obdobia inkvizície pre komorný súbor (akustické a elektronické nástroje, sekeru a bábku s kečupom ad lib), ktoré verejne zaznelo jediný raz v roku 1990 v podaní legendárneho Transmusic comp. Aktualizované naštudovanie pripravil ansámbel Musica falsa et ficta pod vedením Mira Tótha.
http://martinburlas.net/
http://kraa.sk/musica-falsa-et-ficta/
Festival will open with the premiere and launch of the composition from Martin Burlas – Hexeprozesse – historical pictures on Inquisition for chamber ensemble (for acoustic and electronic instruments, axe and puppet with ketchup ad lib.) This was performed on public only once (back in 1990) by legendary Transmusic comp. Newly interpreted by ensemble Musica falsa et ficta led by Miro Tóth.
http://martinburlas.net/
http://kraa.sk/musica-falsa-et-ficta/